Sleepytroll Bouncer Adaptor
Scandinavian Design | Global Patent
---
Does your baby calm down from rocking movements? Or have you ever gotten cramps from bouncing your regular bouncer seat with your foot to keep your baby settled?
Let Sleepytroll lend a foot! Sleepytroll Bouncer Adapter easily attaches to your bouncer seat and rocks your little one to sleep – or simply keeps your baby settled when you are showering, making dinner, or playing with the siblings.
No need for expensive, automatic bouncers with the help of Sleepytroll Baby Rocker and the Bouncer Adaptor.
All tolls, duties, and import fees are covered by us and pre-paid.
We ship your order from our warehouse in Sweden.
Sleepytroll needs to be mounted vertically. Mounting at an angle will reduce the lifespan of the motor and will void the guarantee.

Remember to tighten the ladder strap tight using the big lever. Only the stroller should rock, not the Sleepytroll itself.

For use on car seats

When used on a car seat: babies should not sleep in the car seat for longer periods of time

Read more about our awards here
Want to use it for cribs?
Make sure to check out our attachments that allows you to use the Sleepytroll on your crib.
See how versatile the Sleepytroll Baby Rocker is here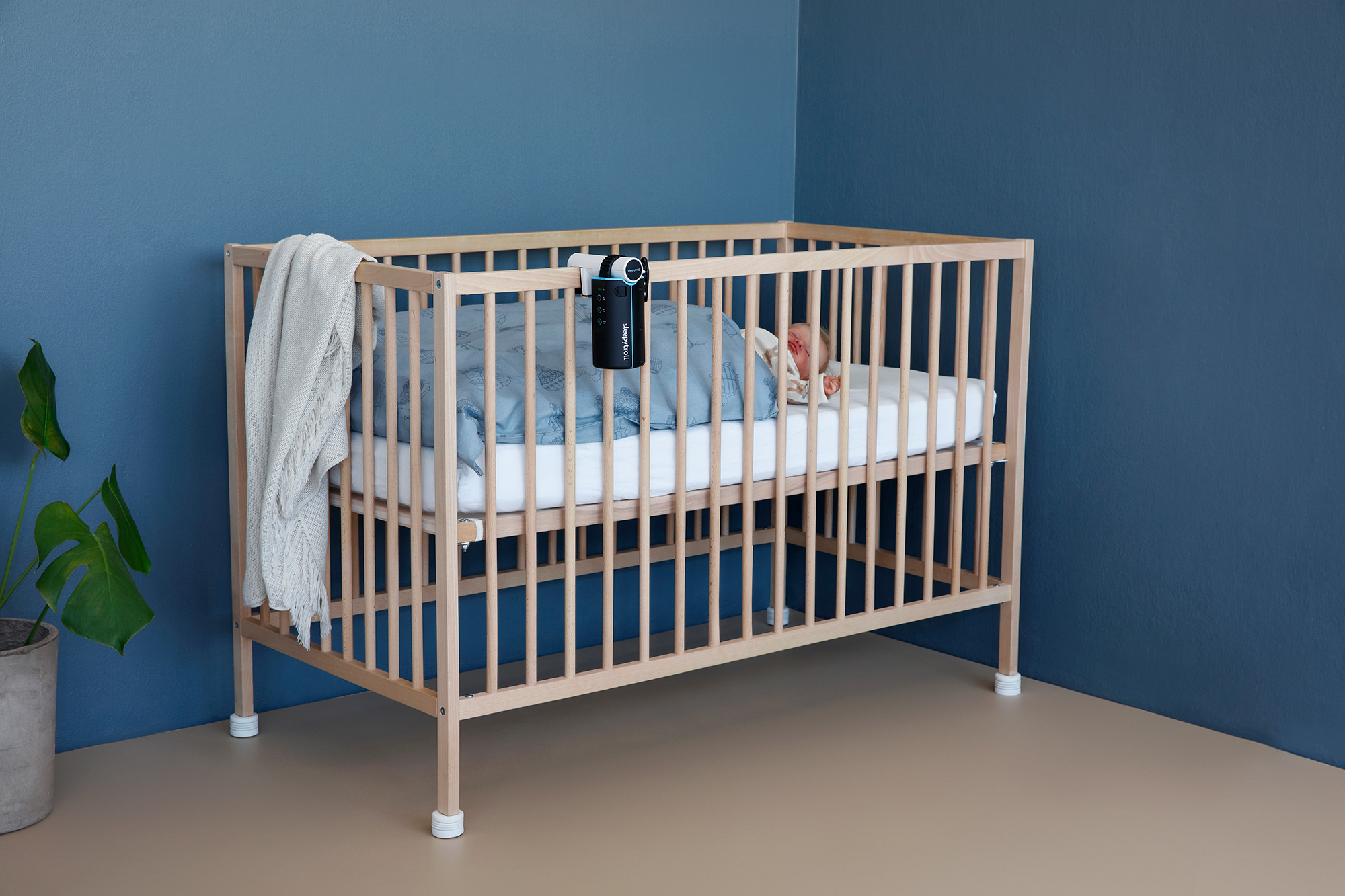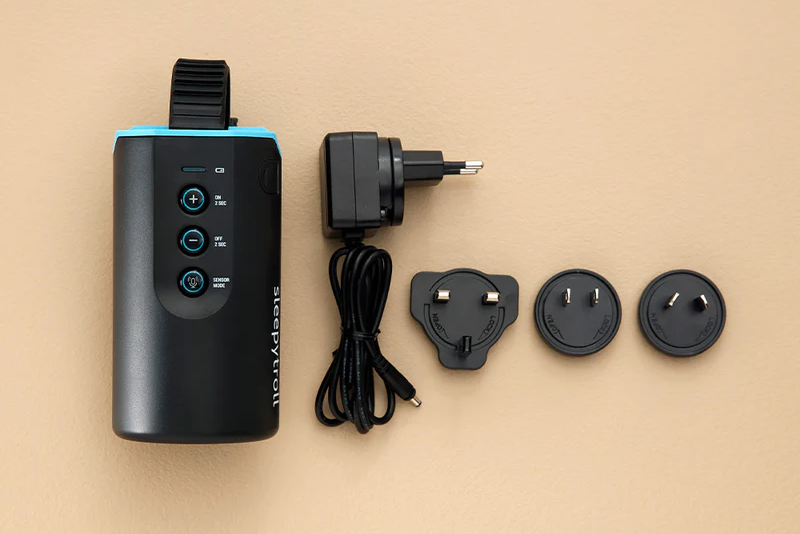 What's included
With the purchase of a Sleepytroll baby rocker you will get
1 x Sleepytroll smart Baby Rocker
1 x International charger
1 x User guide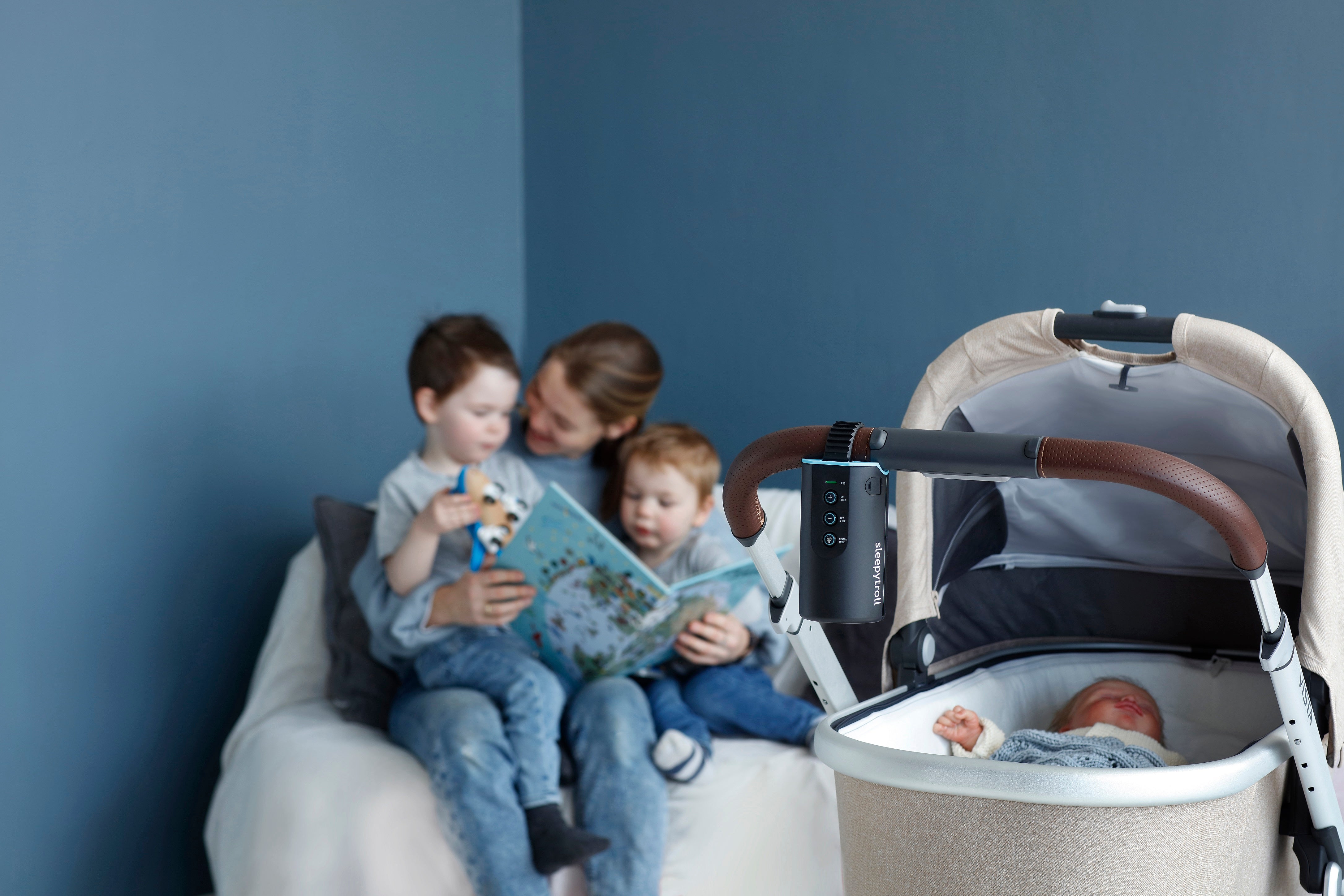 We take safety seriously
Sleepytroll is safety tested by TÜV, one of the world's leading testing service providers.
Complies with CE and FCC regulations regarding exposure to electromagnetic fields and is ROHS (Reduction of Hazardous Substances) compliant. Sleepytroll uses safe NiMH batteries (not lithium). Sleepytroll can safely be taken on a plane.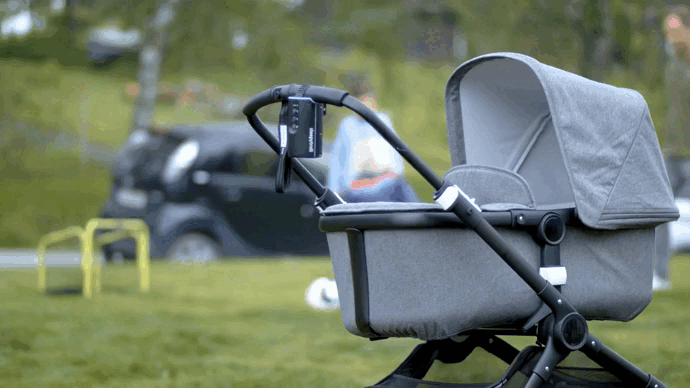 Easy to use
Transform your stroller into a rocking oasis for your little one with Sleepytroll baby rocker. Thanks to the integrated strap, you can easily mount it onto any stroller, providing your baby with a comfortable and soothing rocking motion.
Parents love Sleepytroll
Join the movement of 40.000+ customers who have experienced the magic of Sleepytroll
This product has no reviews yet.
Our story
Let our founder Ståle tell you about how he invented Sleepytroll to help him in his day-to-day life as a father of three.
Read more
ㅤ
2,91 x 3,54 x 6,57 Inches
ㅤ
Rehargable NiMh (Can be brought on airplanes)
ㅤ
IPX2 - Light rain / Showers
ㅤ
International: US, UK, AUS, EU
This product has no reviews yet.